Paraguard Convertible Shoulder Holster System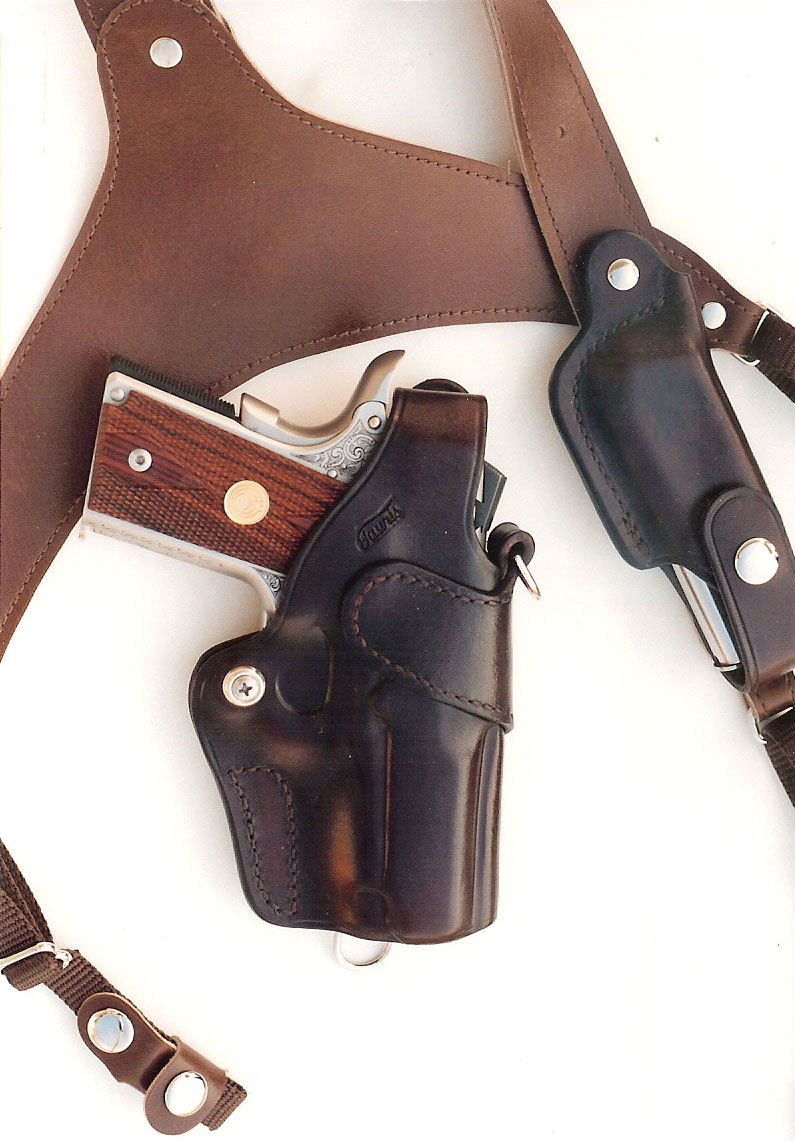 The TAURIS PARAGUARD Convertible Shoulder Hoster is a holster system that allows the user to convert the holster and ammunition carriers from shoulder to hip carry mode, or vice versa, within a minutes time and the system works perfectly in either mode.
The PARAGUARD holster is a holster provided with double retention by means of a thumb break and retention screw device for safety and it also has a reinforced mouth to allow positive speedy reholstering.
All other standard features of any TAURIS holster are included, such as 8 to 9 ounce premium cowhide leather, precise wet molding, rear sight protector and molded front sight channel, covered trigger guard and hammer. It has a wide belt tunnel on the rear of the holster to allow the holster to ride high and close when worn on the belt.
For over thirty—five years, many hundreds of this style system have been sold by me to working law enforcement professionals with great success and the system has been street time proven.
The system is available for autos and revolvers.
Available with either single or double harness system.
Pricing
$155.00 Holster Only

Additional
Harness: $45
Single Mag Carrier: $65
Double Mag Carrier: $80
Six round cartridge carrier: $40
Six round speed loader: $65
Handcuff Carrier: $60